RETAINING WALLS: WOODEN RETAINING WALLS DESIGN & CONSTRUCTION
Ground Up Services LTD specialises in all forms of wooden retaining walls. From tidying up a bank, lining a driveway, raised or terraced garden beds or something that has to be engineered ........
If you're not sure what you may or may not require give us a call. We have the skills, knowledge and experience necessary to construct your wall to withstand the test of time, be functional and look amazing.
Retaining walls come in all sorts of sizes, designs, straight/curved, long/short and can have a range of different functions whether it be to create more useable space, protect against natural erosion or support an infinity pool!
We can assist you with design, site preparation, installation, supply of metal for drainage & driveways, back filling and clean up if required.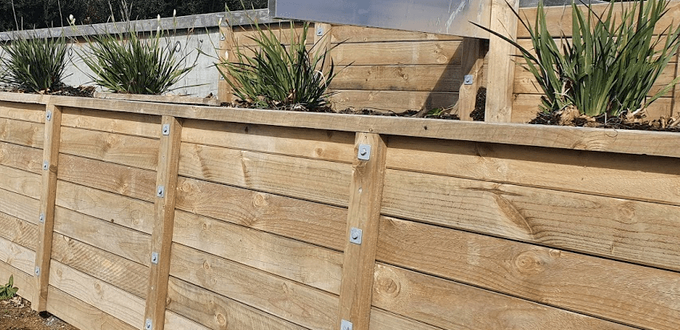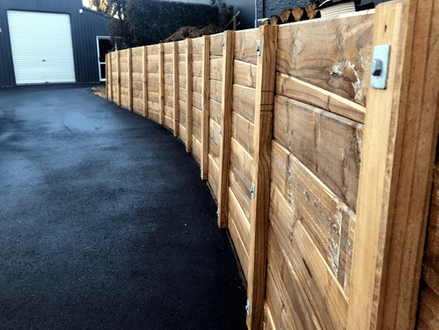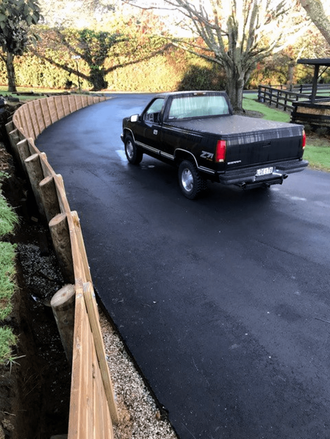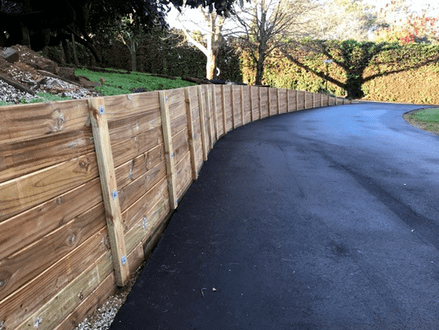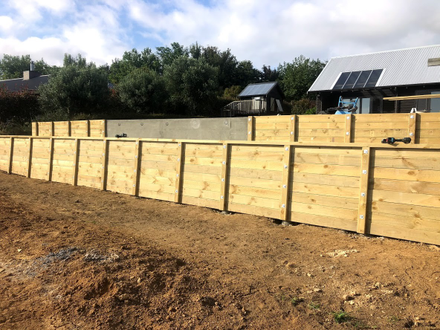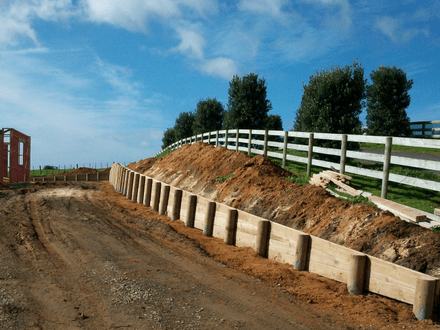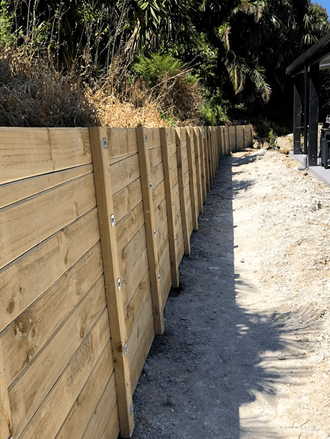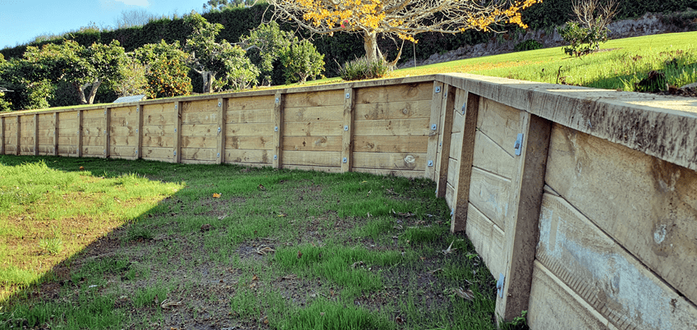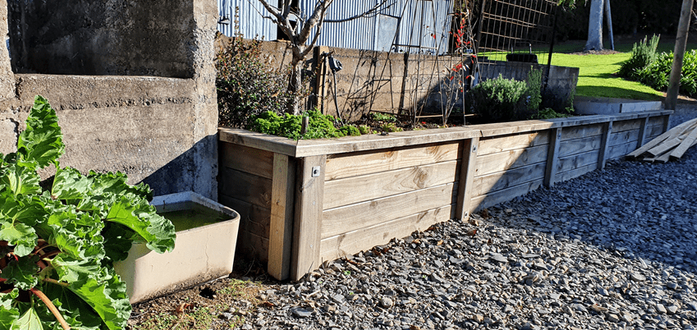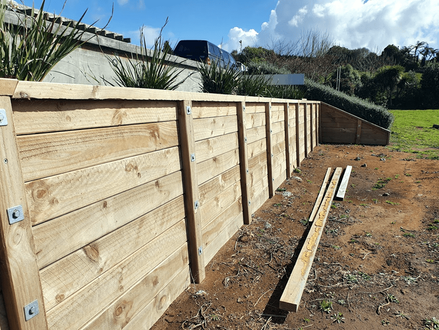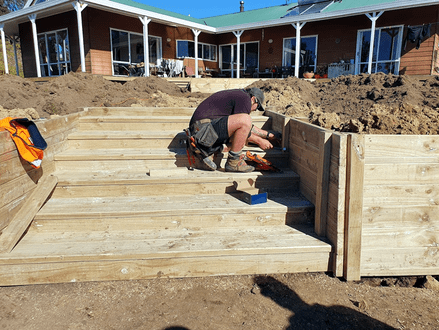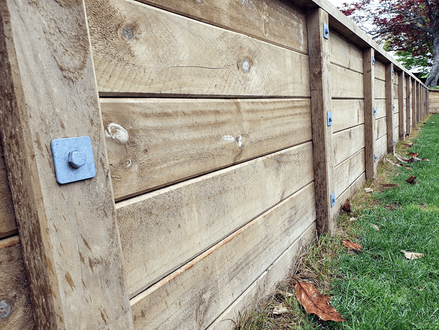 Walls greater than 1.5m in height are required by councils to be designed by an engineer and consented.
You may also be required to have walls that will be built on sloping ground, are close to boundaries or have driveways above them to be consented regardless of height, so it is best to seek professional advice and we are here to help.
We build large engineered walls and culverts for residential, rural and commercial clients.
No job is too big or too small.